AVAILABLE TO THE PUBLIC


PostalPro's PCC

PCC's public site offers a centralized location for you to access essential industry information. Updated regularly, it includes educational resources, membership information, the PCC locator, issues of the PCC Insider e-newsletter, as well as information about upcoming and past events.


Visit PCC Public Site
AVAILABLE TO REGISTERED PCC LEADERS AND EXECUTIVES


PCC Portal Features

In the members-only PCC Portal, registered users will be able to collaborate with unprecedented ease. Complete with discussion forums, file upload capability, and calendar tools, the Portal is an exciting enhancement to the PCC network.

PCC Members Login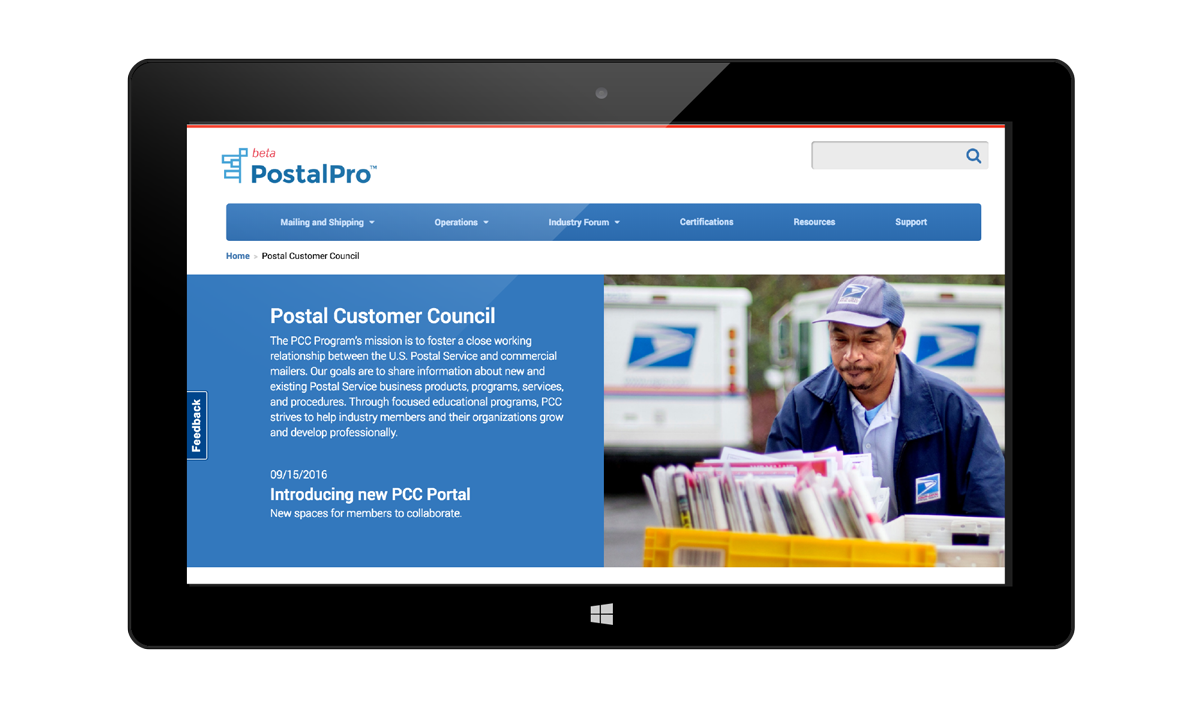 Document and File Sharing
PCC's public site offers a centralized location for you to access essential industry information. Updated regularly, it includes educational resources, membership information, the PCC locator, issues of the PCC Insider e-newsletter, as well as information about upcoming and past events.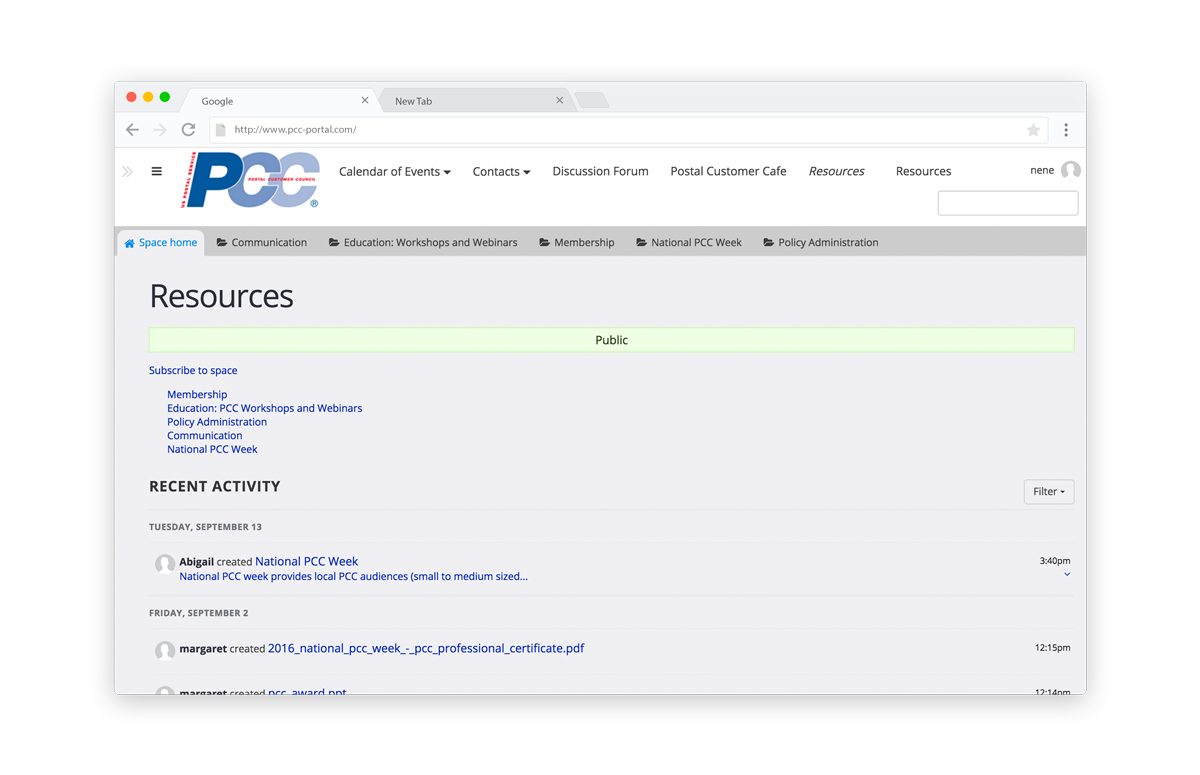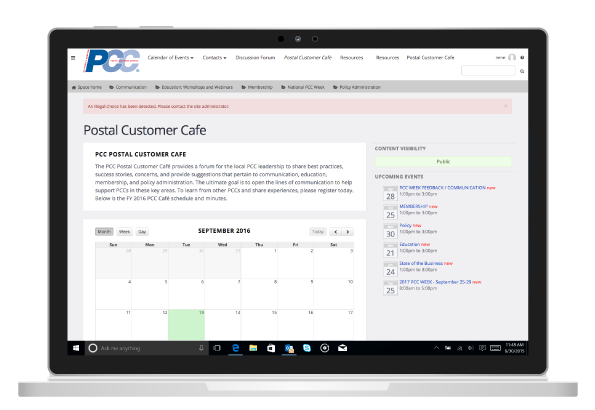 Shared Event Calendar
Stay informed about what's happening and when. Post announcements to the community and learn about upcoming Postal Customer Cafes. The Portal has complete event and calendaring support with export capabilities.

Discussion Forum
Start a conversation, share knowledge, ask a question and refer back to them to find the answers you need.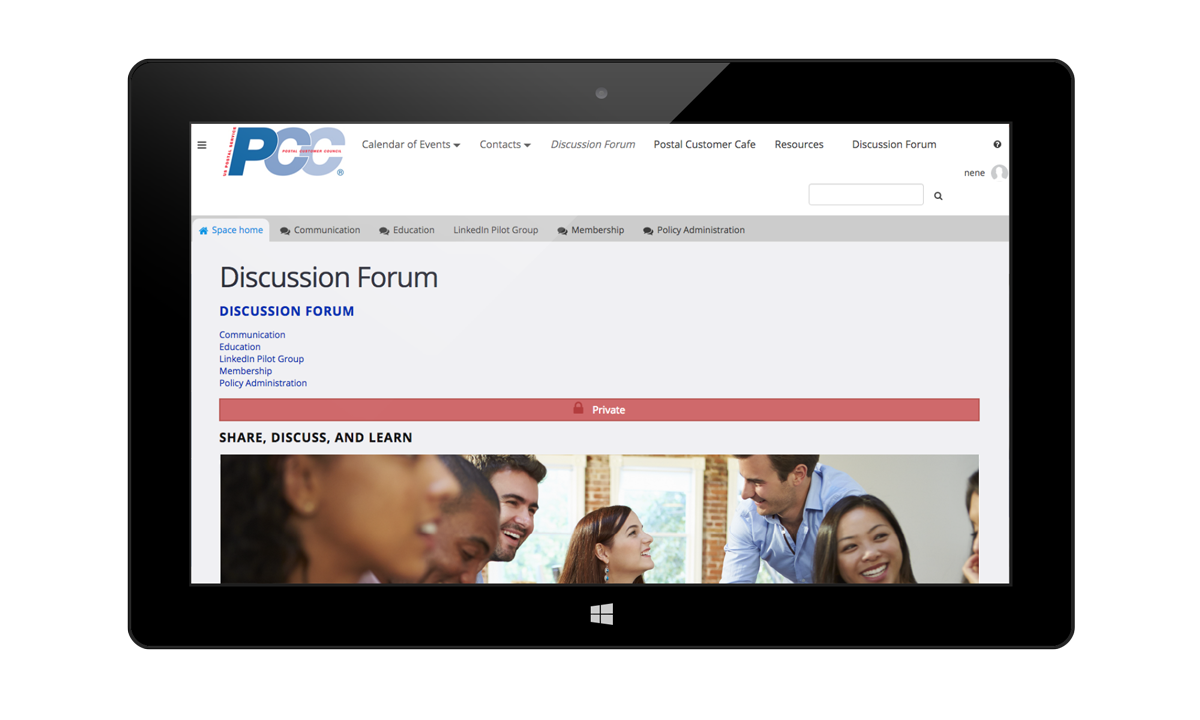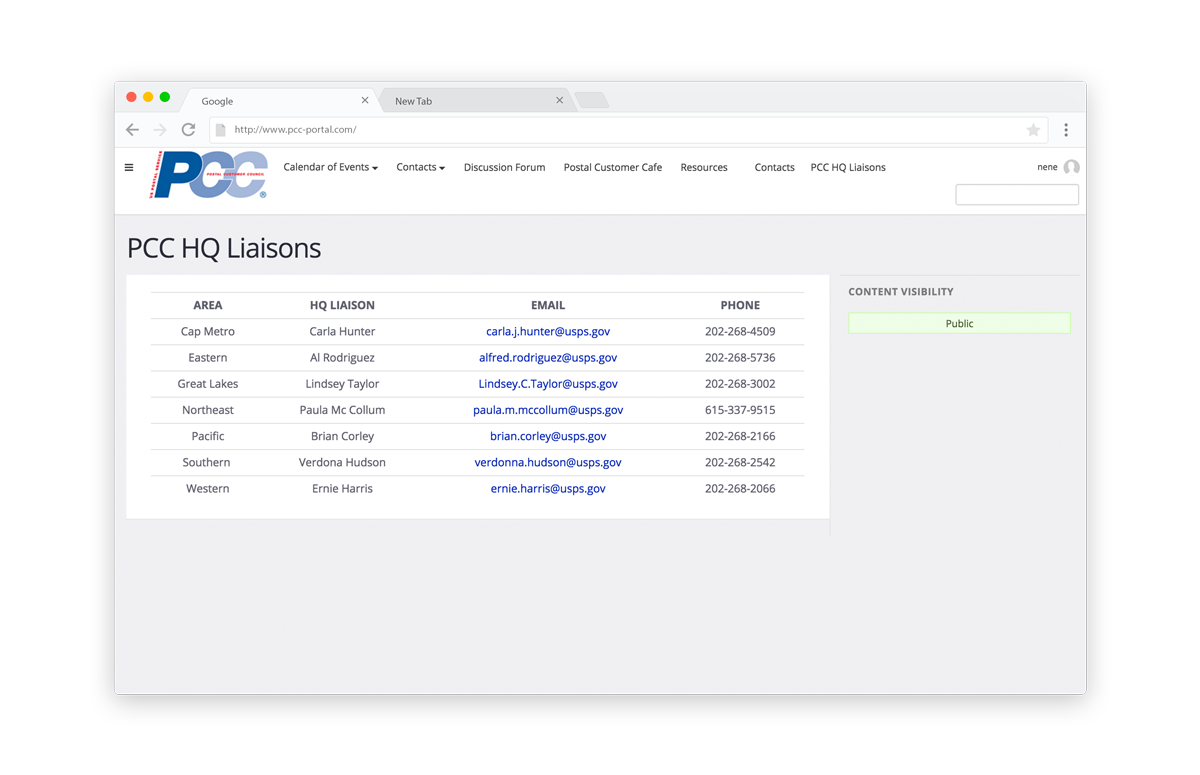 Contact Listings
Find who you need fast via the members' directory. The Portal allows direct, real-time messaging between Portal members.
REPONSIVE DESIGN


Share, Discuss, and Learn on the Go

Optimized for your phone and tablet, the Portal goes wherever you go. Enjoy all of its functionality from any of your devices.
Frequently Asked Questions
When will the Portal be available?

Throughout the next couple months, we will continue to collect feedback from PCC members based on demo testing, eventually launching a live PCC portal.

How can I register to create an account?

All PCC members will receive registration information prior to launch of the PCC Portal. Stay tuned.

Is the PCC Portal private?

PCC Site will have two parts - the public site and the members only private portal. The private PCC Portal will be open only to authenticated members with approved accounts.